Vol. 5 No. 1 (2022): EMU Journal of Pharmaceutical Sciences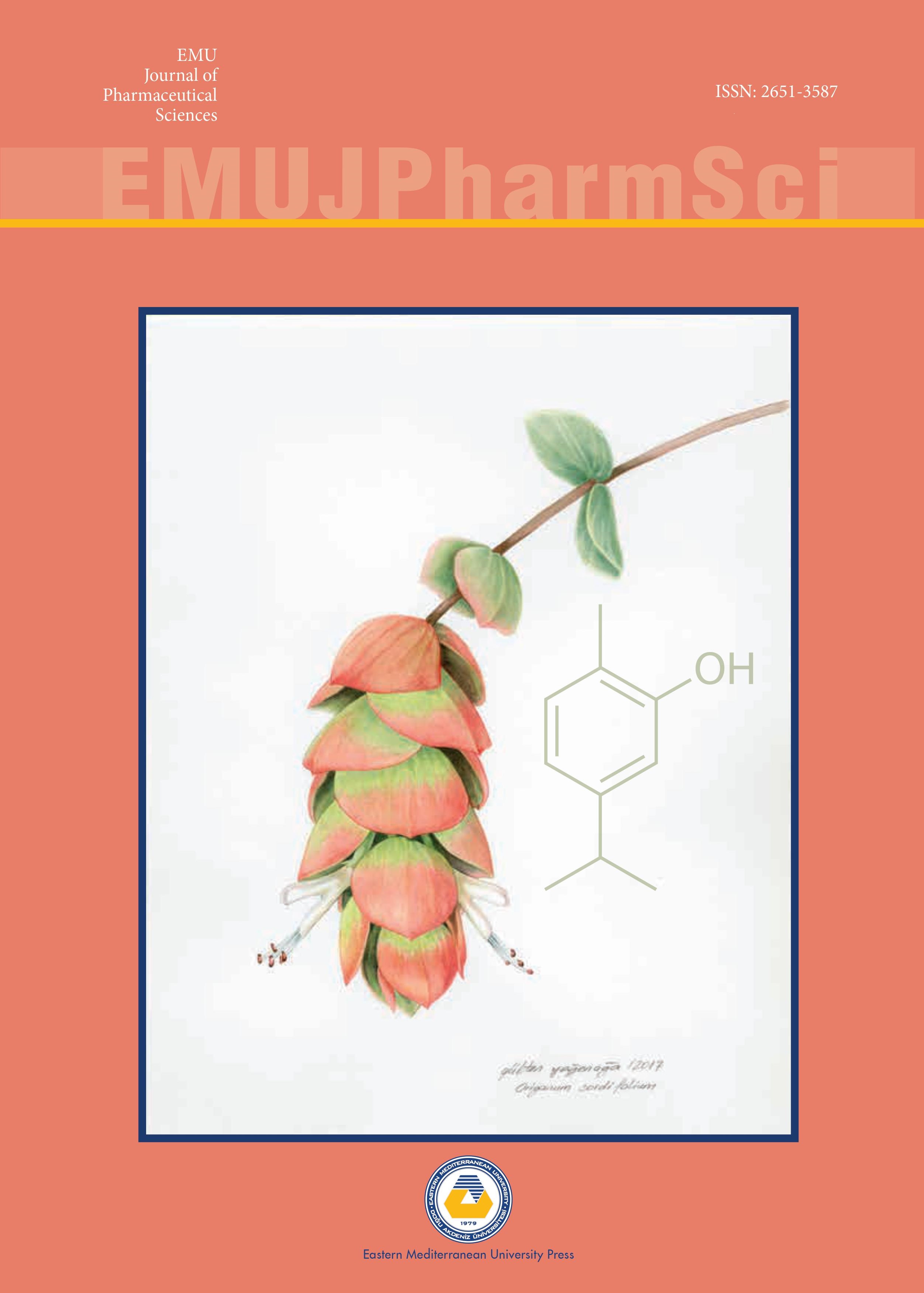 EMU Journal of Pharmaceutical Sciences (EMUJPharmSci), which is an open access peer-reviewed journal, publishes original research and review articles. The contributions to the journal must be written in English. The journal has been published regularly thrice a year since 2018.
The journal covers the research on all aspects of Pharmacy presented as original articles, short reports and reviews. In our journal, publications are the recent studies on the basis of Pharmaceutical Sciences including, Pharmaceutical Toxicology, Pharmaceutical Chemistry, Pharmacognosy, Pharmaceutical Botany, Pharmaceutical Technology, Pharmaceutical Biotechnology, Pharmaceutical Microbiology, Pharmacology and also other topics related with the pharmaceutical area.
CONTENTS
Research articles
Development and validation of new RP-HPLC Method for estimation of pramipexole dihydrochloride in bulk and pharmaceutical formulation.
Moein Amel, Leyla Beba Pozharani, E. Vildan Burgaz, Omer Turkmen
Pollen morphology of some taxa in the family Lamiaceae (Labiatae) from Turkey.
Zeynel Ozaltan, Mine Kocyigit
Richness of wild flowering plants and ferns in Northern Cyprus.
F. Neriman Ozhatay, Ertugrul Ozbil, Sultan Ogmen
Influence of carnauba wax on the release profile of ibuprofen implants.
Airemwen Collins Ovenseri, Isesele Ejededawe Jude, Obarisiagbon Aiwaguore Johnbull, Emmanuel Mshelia Halilu, Uhumwangho MU
Reviews
Tea Tree (Melaleuca alternifolia (Maiden & Betche) Cheel) Oil: An important medicinal essential oil.
Gita Parviz, Muberra Kosar, Fatih Demirci
Full Issue