Liberalism Unveiled: FEMEN-Muslim Women Debate and the Question of Freedom
Keywords:
FEMEN, liberalism, Islamic feminism, decolonial feminism, transnational feminism
Abstract
In 2013, Ukraine-based feminist group FEMEN staged several protests around Europe in support of Amina Tyler, a Tunisian FEMEN activist receiving death threats for posting nude photographs of her online with social messages written on her body. Following these protests, a group of women who call themselves Muslim Women against FEMEN released a an open letter criticizing the discourse FEMEN used in these protests, which they found to be white colonialist and Islamophobic. In this paper, the author examines the discursive strategies put forth by the two sides of the debate, suggesting that undergirding both is a shared framework of liberalism. Exploring the shortcomings of liberalism as drawn on by both positions, the author attempts to rethink what "freedom" might mean for international feminist alliances across differences.
References
Abu-Lughod L. (2015). Do Muslim Women Need Saving? Cambridge: Harvard University Press.
Agathangelou A. (2007). The Global Political Economy of Sex: Desire, Violence, and Insecurity in Mediterranean Nation-States. Basingstoke: Palgrave Macmillan.
Ahmed S. (2013). Muslimah Pride: We Reject Femen's Islamophobic and Neo-Colonialist Crusade to Save Us, The Huffington Post, 10 April 2013. URL: http://www.huffingtonpost.co.uk/sofia-ahmed/muslim-women-against-femen_b_3044015.html.
Alexander M.J. (2006). Pedagogies of Crossing: Meditations on Feminism, Sexual Politics, Memory, and the Sacred. Durham: Duke University Press.
Arat Y. (2005). Rethinking Islam and Liberal Democracy. Albany: State University of New York Press.
Asad T. (2003). Formations of theSecular: Christianity, Islam, Modernity. Palo Alto: Stanford University Press.
Berlin I. (1969). Four Essays on Liberty. Oxford: Oxford University Press.
Göle N. (1999). The Forbidden Modern: Civilization and Veiling. Ann Arbor: The University of Michigan Press.
Eilaraas K. (2014). Sex(t)ing Revolution, Femen-izing the Public Square: Aliaa Magda Elmahdy, Nude Protest, and Transnational Feminist Body Politics. Signs, 4(1):40-52.
Gheno M. (2015). The FEMENist Connection: Ruptures and Agency in FEMEN France. Multilingual Discourses, 2(1-2): 62-90.
Mahmood S. (2011). The Politics of Piety: The Islamic Revival and the Feminist Subject. New Jersey: Princeton University Press.
Medina J. (2012). The Epistemology of Resistance: Gender and Racial Oppression, Epistemic Injustice, and Resistant Imaginations. Oxford University Press.
Mohanty C.T. (2003). Feminism without Borders: Decolonizing Theory, Practicing Solidarity. Durham: Duke University Press.
Nelson S. (2013). Inna Shevchenko Responds To Muslim Women Against Femen's Open Letter In Wake Of Amina Tyler Topless Jihad. The Huffington Post, 8 April 2013. http://www.huffingtonpost.co.uk/2013/04/08/inna-shevchenkomuslim-women-femens-open-letter-amina-tyler-topless-ihad_n_3035439.html.
O'Keefe T. (2014). My body is my manifesto! Slut Walk, FEMEN, and Femmenist Protest. Feminist Review, 107:1-19.
Shevchenko I. (2013a). Topless in the Country of Hijab? The Huffington Post, 8 April 2013. http://www.huffingtonpost.co.uk/inna-shevchenko/fementopless-in-the-country-of-hijab_b_3034211.html.
Shevchenko I. (2013b). Freedomphobes. The Huffington Post, 20 March 2013. http://www.huffingtonpost.co.uk/inna-shevchenko/femen-feminism_b_2910150.html.
Shevchenko I. (2013c). Sextremism: The New Way for Feminism to Be! The Huffington Post, 7 February 2013. http://www.huffingtonpost.co.uk/innashevchenko/sextremism-the-new-way-for-feminism_b_2634064.html.Ne
Spivak G. (1988). Can the Subaltern Speak? In, Marxism and the Interpretation of Culture. Nelson C. & Grossberg L. (Eds.), Champaign: University of Illinois Press: 271-316.
Taylor A. (2013). Femen Stages a 'Topless Jihad'. The Atlantic (4 April 2013). http://www.theatlantic.com/infocus/2013/04/femen-stages-a-toplessjihad/100487/
The Stream (2013). Al Jazeera. http://stream.aljazeera.com/story/201304050033-0022659.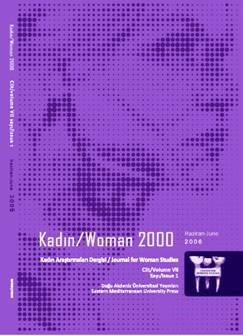 How to Cite
İbrahimhakkıoğlu, F. (2019). Liberalism Unveiled: FEMEN-Muslim Women Debate and the Question of Freedom. Kadın/Woman 2000, Journal for Women's Studies, 20(2), 29-42. https://doi.org/10.33831/jws.v20i2.81
Authors who publish with this journal agree to the following terms:
Authors retain copyright and grant the journal right of first publication, with the work [6 months] after publication simultaneously licensed under a Creative Commons Attribution License that allows others to share the work with an acknowledgement of the work's authorship and initial publication in this journal.
Authors are able to enter into separate, additional contractual arrangements for the non-exclusive distribution of the journal's published version of the work (e.g., post it to an institutional repository or publish it in a book), with an acknowledgement of its initial publication in this journal.
Authors are permitted and encouraged to post their work online (e.g., in institutional repositories or on their website) prior to and during the submission process, as it can lead to productive exchanges, as well as earlier and greater citation of published work (See The Effect of Open Access)