Current Issue
Vol. 23 No. 48 (2023): Journal of Cyprus Studies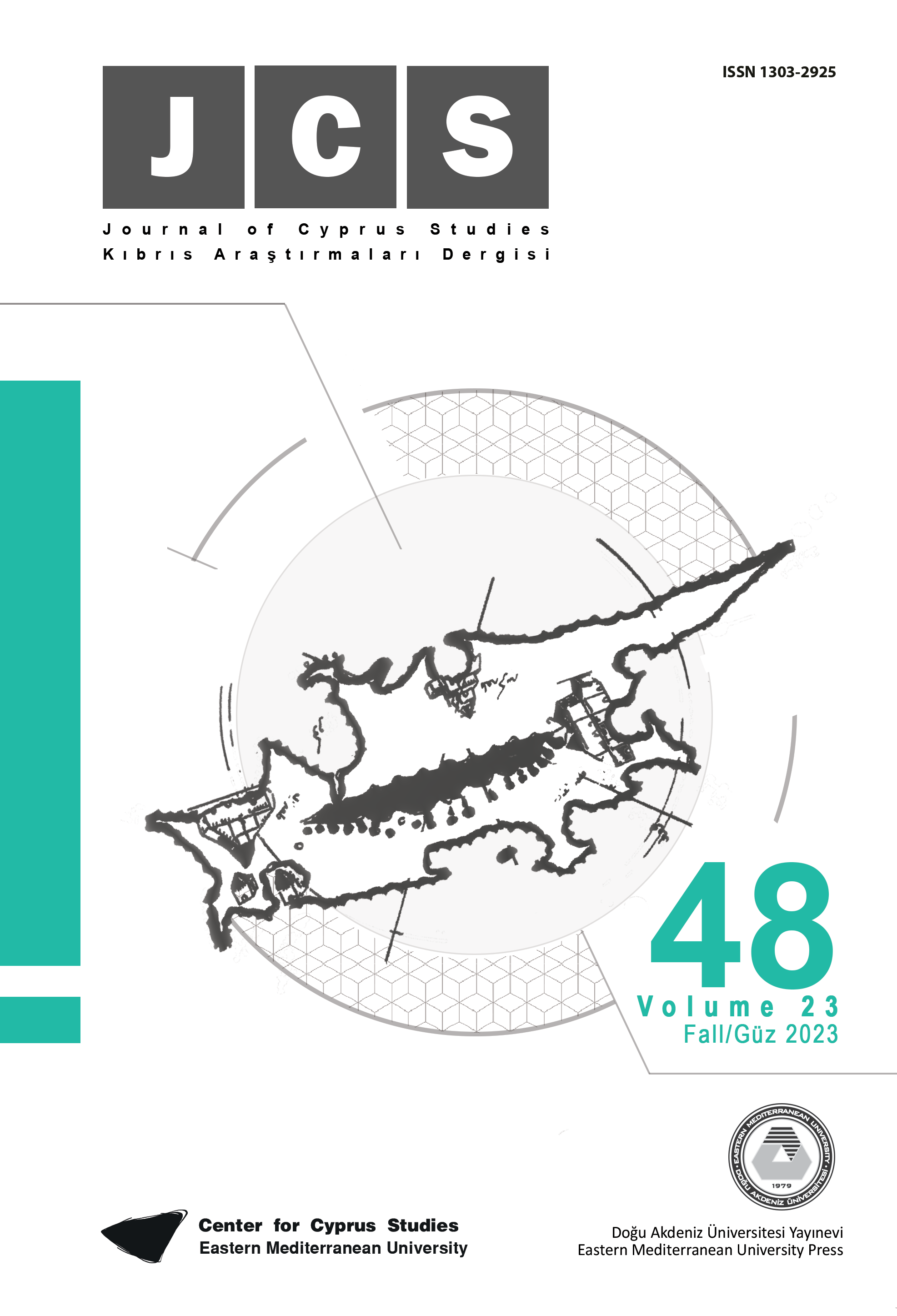 Volume 23, Fall 2023, Issue  48
Articles:
Elementary School Teachers' Perceptions of Gifted Students in the Turkish Republic of Northern Cyprus
Original Research Article
Melih Burak Özdemir

Evaluation of Medical Nutrition Therapy Application Status of Children Diagnosed with Autism Spectrum in Northern Cyprus
Original Research Article
Sabiha Gökçen Zeybek

An Evaluation on Intelligence and Counter-Espionage Activities in Cyprus 1955-1974
Original Research Article
Hazel Biber & Ulvi Keser
Full Issue
View All Issues
The Journal of Cyprus Studies is a publication of EMU-CCS (Centre for Cyprus Studies) which was launched in 1995. It is multi-disciplinary, refereed and bilingual journal (both in English and Turkish) published biannually. The Journal of Cyprus Studies is dedicated to the scholarly study of all aspects of Cyprus issues at a global level. It plays an active role in the development of an authoritative archive and bibliography of sources and the provision of a scholarly, academic forum for the analysis, exchange, and critique of ideas on social, cultural, historical, environmental, political and legal matters relevant to the past, present or future of Cyprus.