Current Issue
Vol. 22 No. 47 (2023): Journal of Cyprus Studies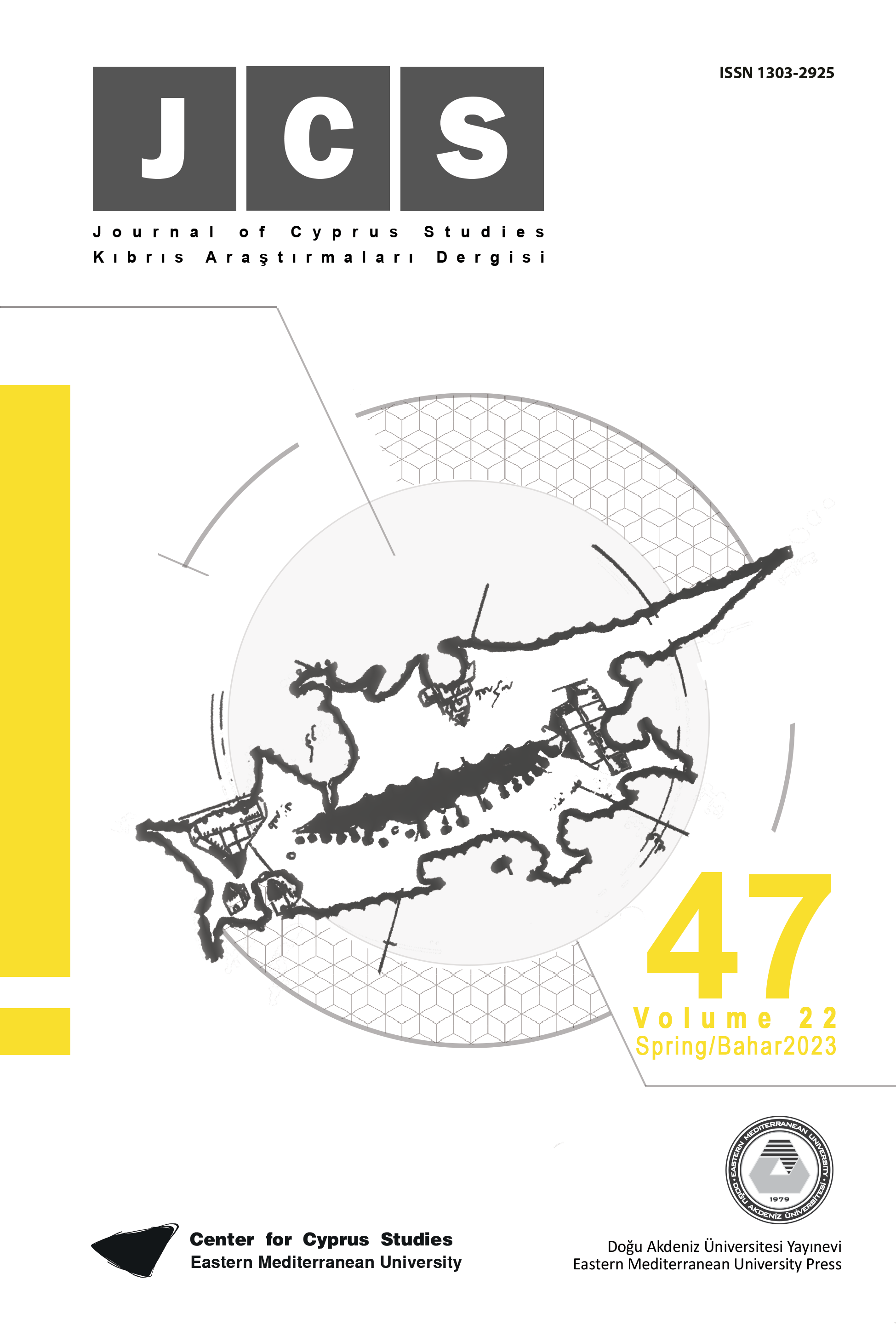 Volume 22, Spring  2023, Issue  47
Articles:
Investigation National Identity Perception and Sense of Belonging of the Citizens in Turkish Republic of Northern Cyprus
Original Research Article
Hasan Buldaç

The Use of Cultural Elements in Advertisements: Semiotic Analysis of "We all Moved into Grandma's House" and "We in the New Year…"
Original Research Article
Gizem Canalp

Determination of the Satisfaction Levels of the Students and Graduates of the Department of Physiotherapy and Rehabilitation of Eastern Mediterranean University: A Pilot Study
Original Research Article
G. İyigün ; A. Özdil ; C. Ersoy ; E. Çetintaş; F.B Bilgin ; M. Malkoç

Askıdaki Egemenlik: Kuzey Kıbrıs'ta De Facto Devletin İnşası Rebecca Bryant ve Mete Hatay (2021). Askıdaki Egemenlik: Kuzey Kıbrıs'ta De Facto Devletin İnşası, İstanbul: İletişim Yayınları 406 sayfa, ISBN-13:978-975-05-3222-1
Book Review
Ahmet Ziya Akın
Full Issue
View All Issues
The Journal of Cyprus Studies is a publication of EMU-CCS (Centre for Cyprus Studies) which was launched in 1995. It is multi-disciplinary, refereed and bilingual journal (both in English and Turkish) published biannually. The Journal of Cyprus Studies is dedicated to the scholarly study of all aspects of Cyprus issues at a global level. It plays an active role in the development of an authoritative archive and bibliography of sources and the provision of a scholarly, academic forum for the analysis, exchange, and critique of ideas on social, cultural, historical, environmental, political and legal matters relevant to the past, present or future of Cyprus.