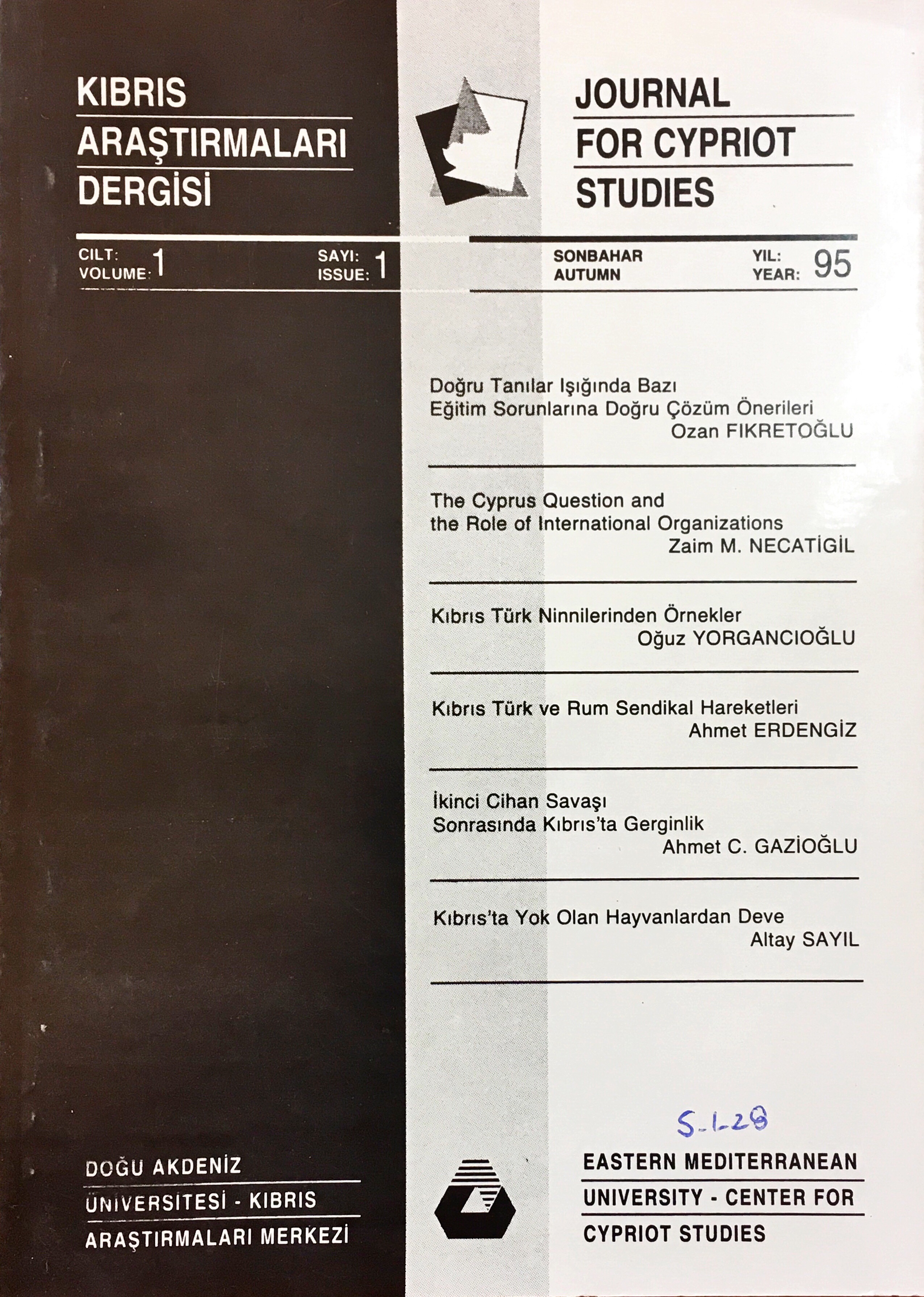 THE FIRST JOURNAL FOR CYPRIOT STUDIES
Our university, developing rapidly over the years, has adopted the pursuit and encouragement of scientific research as one of its working principles. In this context, we consider conducting research on the island of Cyprus and the Turkish Cypriots inhabiting it, as one of the natural missions of our university.
We believe that the Centre for Cypriot Studies, founded on the basis of the mentioned purpose, will produce a considerable amount of work and that this work will have repercussions in our country as well as in the world at large.
The Journal for Cypriot Studies, which is the first work produced by the Centre for Cypriot be published trimestrially, will be open to scientists, researchers, and writers from within or without our university and will constitute an encouraging medium for their new pieces of work.
I wish to thank everybody who has, or will, put time and effort in, who has contributed or will contribute to the publication of, this first issue as well as the ones to follow; and hope that the Journal for Cypriot Studies will be long-lived and prosperous.
Prof.Dr. Özay Oral Rector
Full Issue