Vol. 12 No. 31 (2006): Journal of Cyprus Studies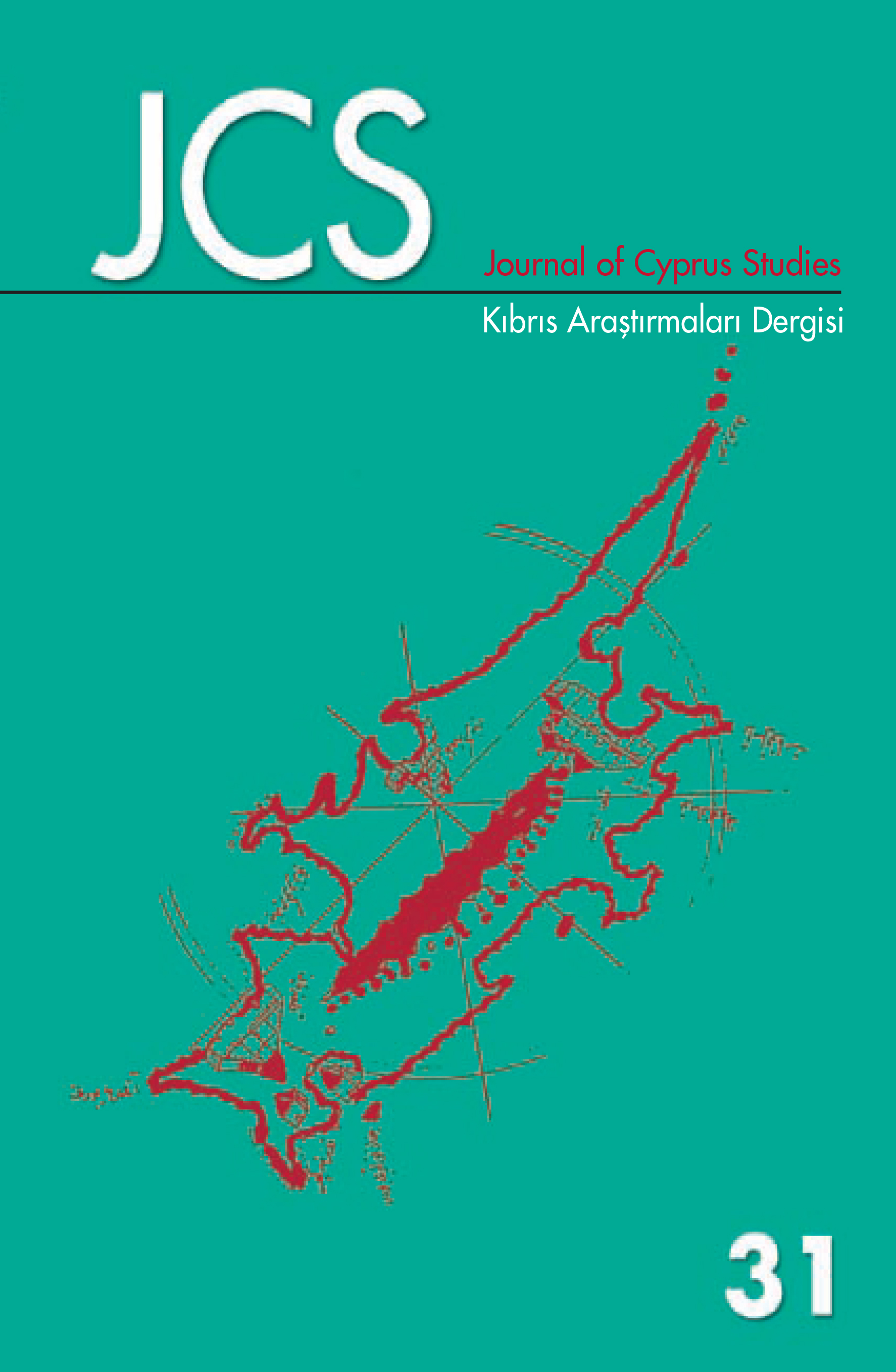 Acknowledgments
This issue of the JCS has been made possible by the assistance of individuals whom
we would like to acknowledge here. We would like to begin by thanking the
contributing authors, and our referees for being generous with their time. We are also
grateful to the members of our editorial board; to Nihal Sakarya, who has been
unfailing in her help throughout all stages of preparing this issue; to Ersev Sarper for
supervising the final formatting and printing; and to the staff of the Eastern
Mediterranean University Printinghouse. Finally, we would like to express our
gratitude to Ayhan Bilsel and Ülker V. Osam, for supporting the JCS and overseeing
the production process of this issue.

Özlem Çaykent
Mehmet M. Erginel
Full Issue