HONEY PLANTS OF GUZELYURT (MORPHOU) IN NORTH CYPRUS
Neriman F Özhatay

Eastern Mediterranean University

Çağın Korkmazer

Eastern Mediterranean University
Keywords:
Honey plants, Güzelyurt (Morphou), North Cyprus
Abstract
This study was aimed to determine melliferous / honey plants visited by honey bees in Güzelyurt (Morphou). Melliferous plants or honey plants bear any substance that is collected by bees to produce honey. Honey has been used frequently, especially in traditional medicine, because it is easily obtained, cheap, safe and has no side effects. The properties of honey are different due to floral sources. The study area is located in North Cyprus, which is one of the richest floristic area in the region. The major objectives of this project are to identify the plant sources used for the production of local honey in Güzelyurt (Morphou) North Cyprus.
According to the results, 40wild species, including an endemic species, Onopordum cyprium (Photo 1.and 11) and cultivated plant species of the flowering plants were determined.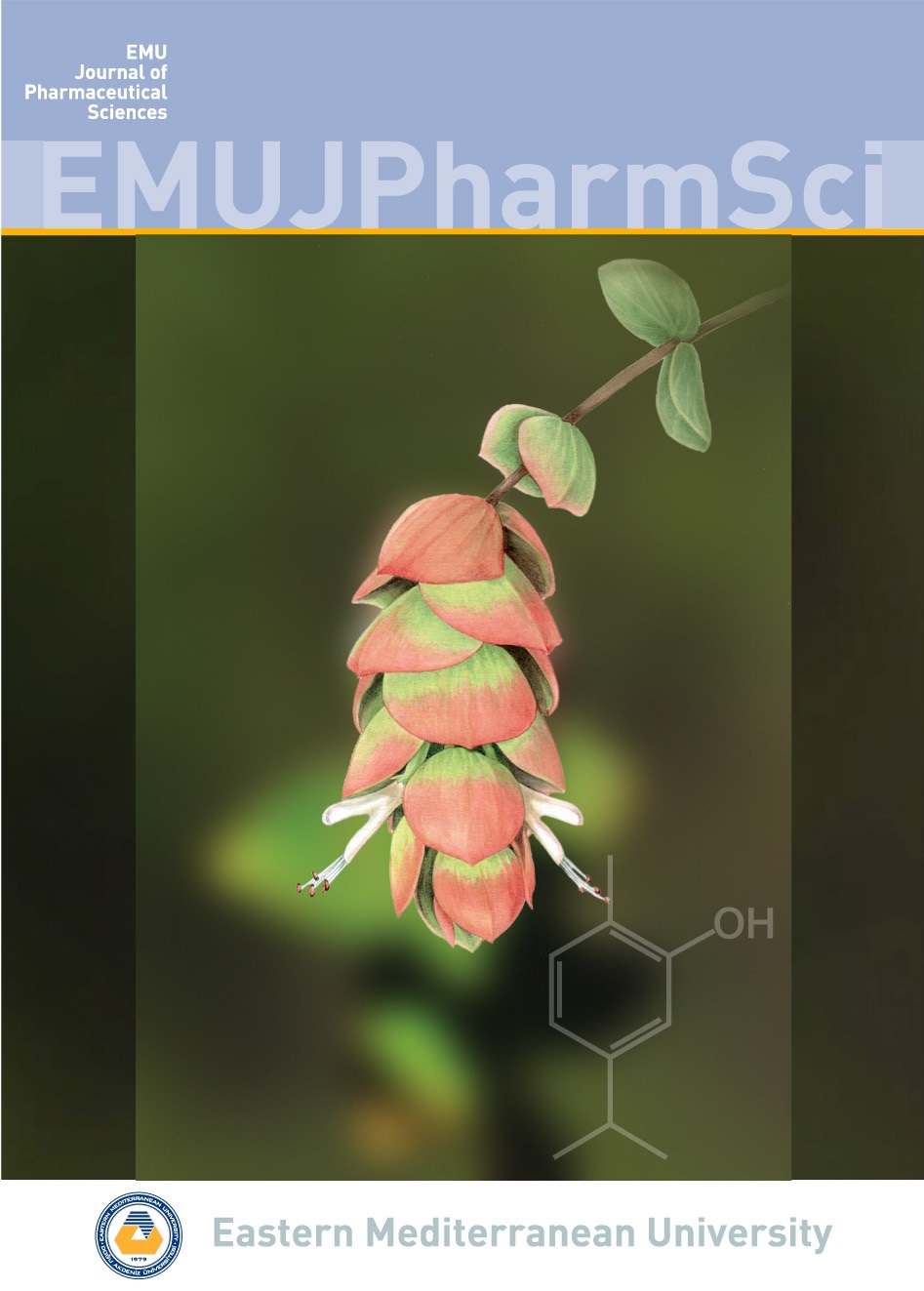 How to Cite
Özhatay, N., & Korkmazer, Çağın. (2019). HONEY PLANTS OF GUZELYURT (MORPHOU) IN NORTH CYPRUS. EMU Journal of Pharmaceutical Sciences, 1(1), 6 - 13. Retrieved from https://ojs.emu.edu.tr/index.php/jps/article/view/33