Alternative Mapping Approach to Everyday Life Practices of Moda
Keywords:
Everyday Life Practices, Streetscape, Counter-Mapping, Psychogeographic Mapping, Collective Mapping
Abstract
The study explores the background and the relationship between the street as a fundamental part of urban space and everyday life by cross-reading the concepts of belonging and identity. Then an insight is provided into the daily practices of the streets of the Moda Neighbourhood in İstanbul through the built environment and its social construct. In this regard, the aims of the study are to understand the street experience, daily-life practices and to look at urban space from the human eye at the Moda Neighbourhood.
In this study, the place of the researcher in the process of analysing the city and map-making is scrutinized in an atypical way in order to re-interpret the ways of criticising and representing everyday life practices of the city. By looking at the city at eye level, alternative mapping techniques such as psychogeographic mapping, counter-mapping, and collective mapping that can juxtapose insight derived through observation, in-depth interviews, and site visits are explored. Mapping Moda through alternative techniques helps to criticise urban planning and urban research practices that are exclusive of the eye-level of urban life. These approaches may provide an alternative perspective and representation of daily life experiences of the streets at Moda-Istanbul and in general.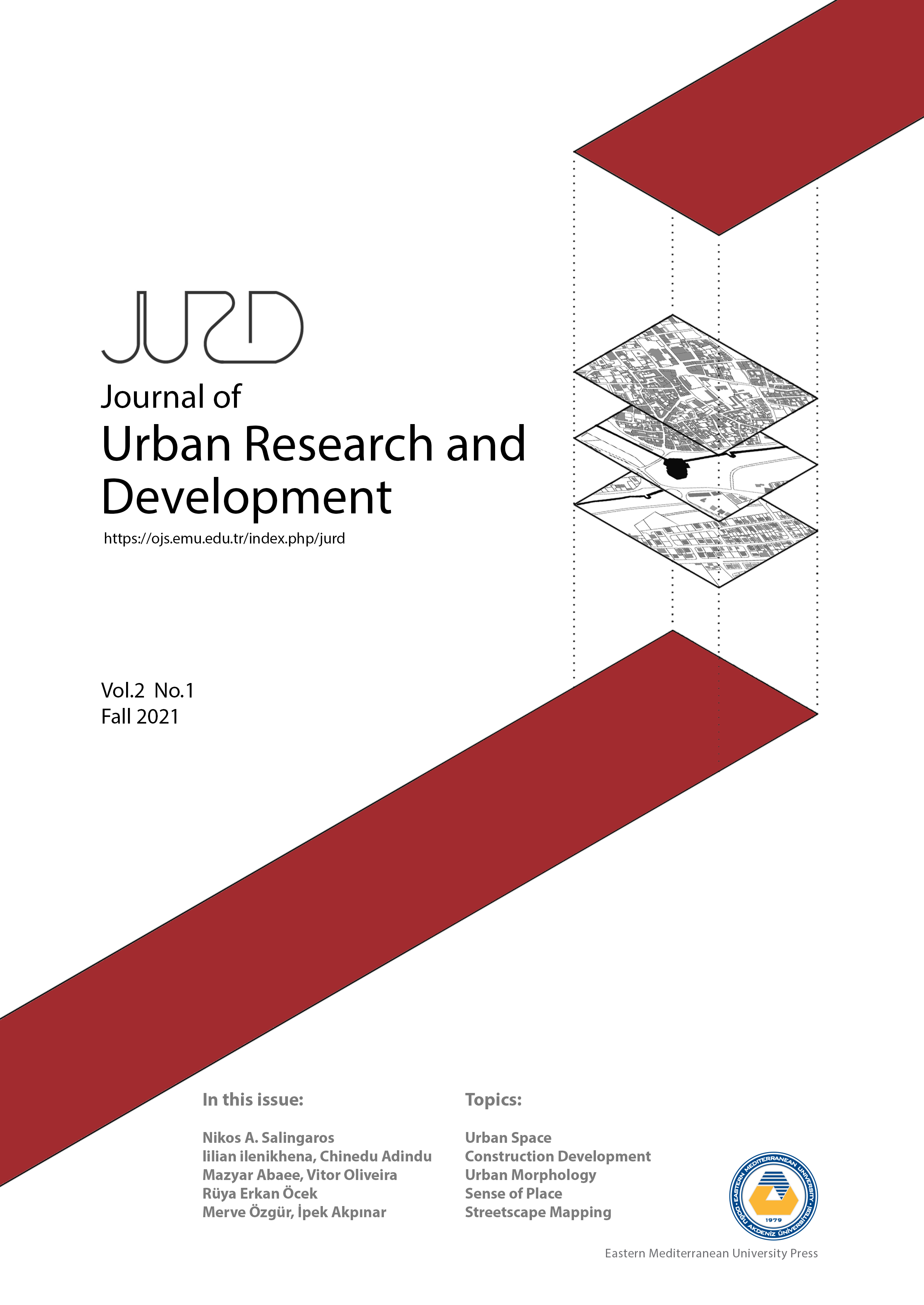 Downloads
How to Cite
Özgür, M., & Akpınar, İpek . (2021). Alternative Mapping Approach to Everyday Life Practices of Moda. Journal of Urban Research and Development, 2(1), 59–68. Retrieved from https://ojs.emu.edu.tr/index.php/jurd/article/view/289