Praxis of urban peacebuilding in Famagusta Cyprus
Keywords:
Urban peacebuilding, community engagement, participatory design, ecocity, Famagusta
Abstract
Urban design and development have experienced significant changes, shifting away from traditional top-down decision-making methods. This shift has emphasized the importance of community engagement and participatory design, particularly in contested cities. Famagusta, a city affected by the ongoing division in Cyprus, highlights the urgent need for innovative approaches to rebuild and reconcile communities. Varosha, the city's former tourist resort, has been inaccessible to the public since the island's division in 1974 due to military restrictions. This study focuses on the Famagusta Ecocity Project, a case study for sustainable and inclusive urban development that aims to foster peace and harmony in a post-conflict setting. The study examines the project's 10-year journey towards urban peacebuilding and highlights key insights from the process. The findings reveal that an ecocity presents a transformative solution, offering a comprehensive approach to establishing a resilient "peace infrastructure" in a contested city.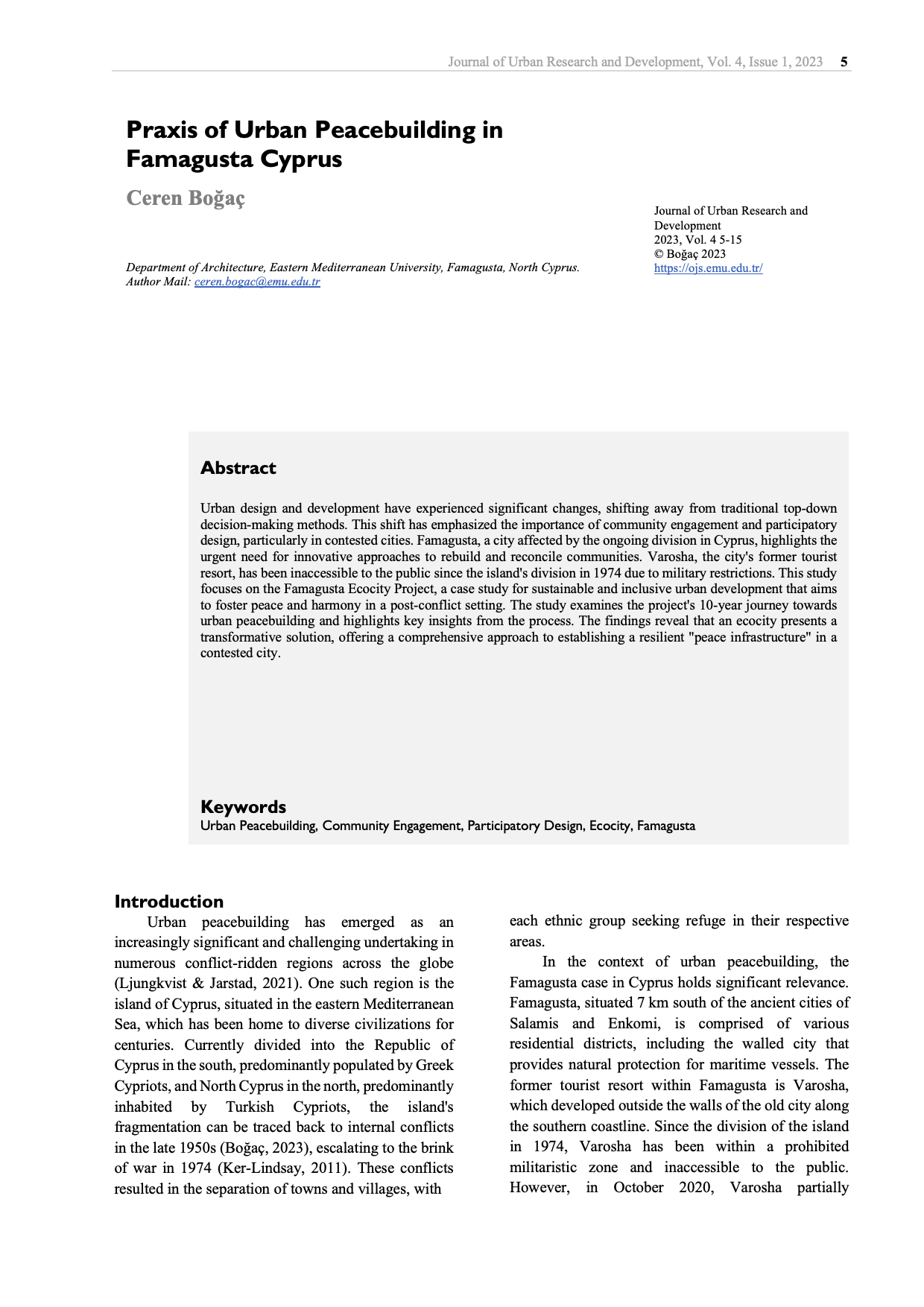 Downloads
How to Cite
Bogac, C. (2023). Praxis of urban peacebuilding in Famagusta Cyprus . Journal of Urban Research and Development, 4(01), 5–15. Retrieved from https://ojs.emu.edu.tr/index.php/jurd/article/view/447