CyNUM 2nd Regional Conference: 'Transformation and Conservation of Urban Form in South-Eastern Mediterranean Cities'
Abstract
We have reserved this issue of our journal for a specific conference on urban morphology.
The Cyprus Network for Urban Morphology (CyNUM) - one of the regional networks of the International Seminar on Urban Form (ISUF) - hosted its second regional conference in Famagusta, in Northern Cyprus, on 7th- 9th April 2022, as a virtual event, with the central theme of 'Transformation and Conservation of Urban Form in South-Eastern Mediterranean Cities'.
The conference aimed to address current issues related to urban form from an interdisciplinary and transdisciplinary perspective, focusing on "transformation" and "conservation" while engaging various actors and stakeholders.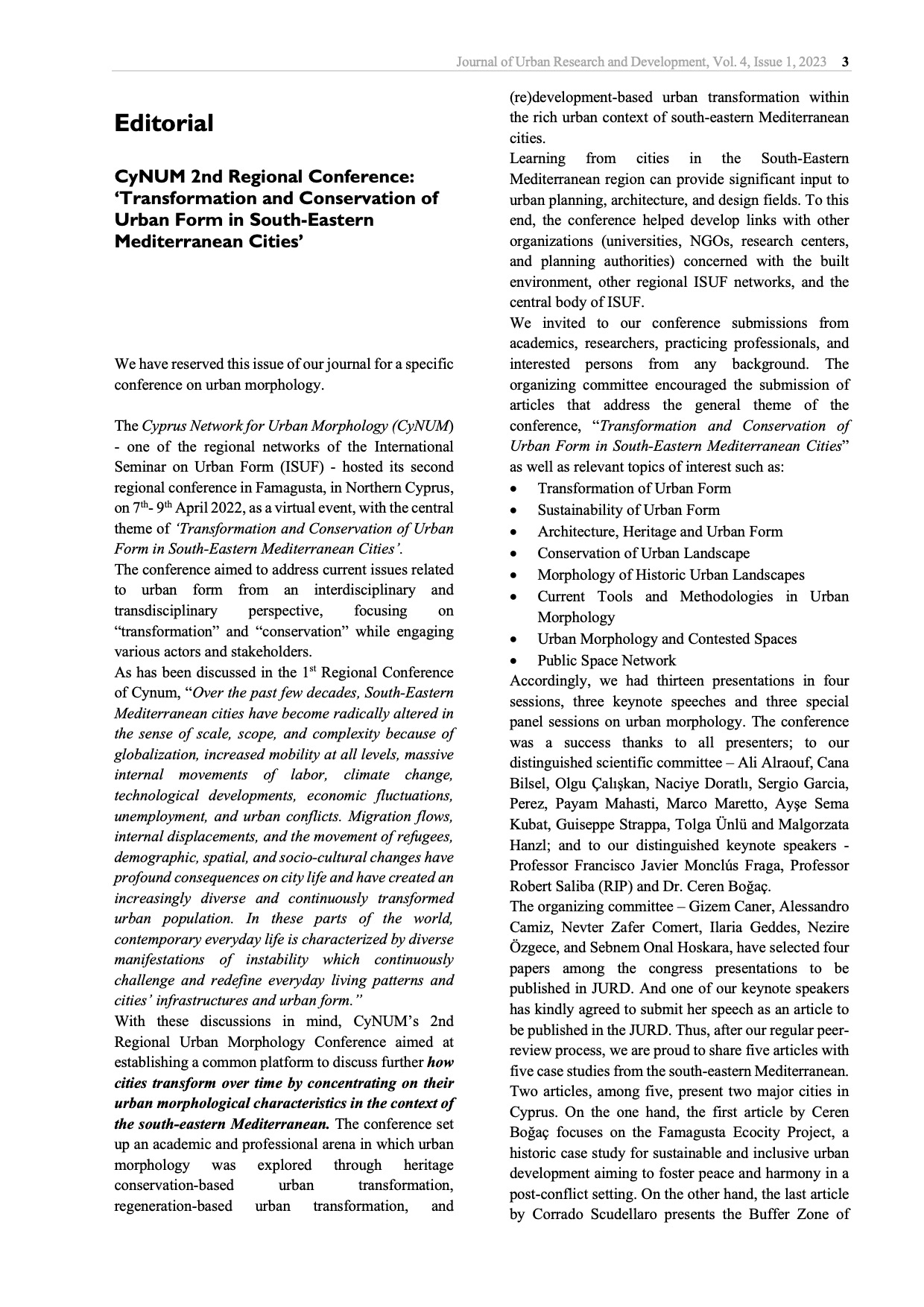 Downloads
How to Cite
CyNUM 2nd Regional Conference: 'Transformation and Conservation of Urban Form in South-Eastern Mediterranean Cities'. (2023). Journal of Urban Research and Development, 4(01), 3–4. Retrieved from https://ojs.emu.edu.tr/index.php/jurd/article/view/466